Christmas Cookies
Italian Ricotta Cookies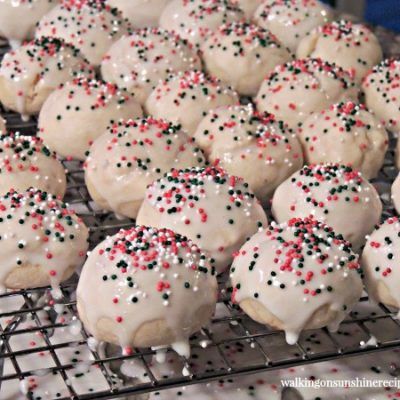 Ricotta Cookies – Italian Christmas Cookies are super soft, cake-like cookies covered in a sweet glaze and colorful sprinkles.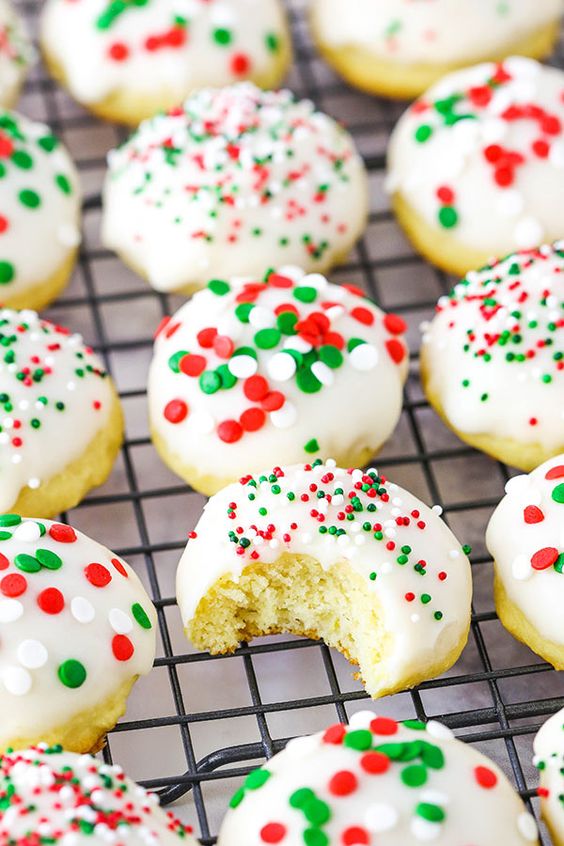 Ingredients
For the cookie:
2 sticks butter; softened
1 ¾ cups sugar
4 cups flour
1 tsp. baking powder
1 tsp. baking soda
2 eggs
1 container 15 ounces, ricotta cheese
2 TBS. vanilla extract
For the glaze:
4 -5 TBS. milk
1 ½ cup powdered sugar
1 tsp. almond extract
sprinkles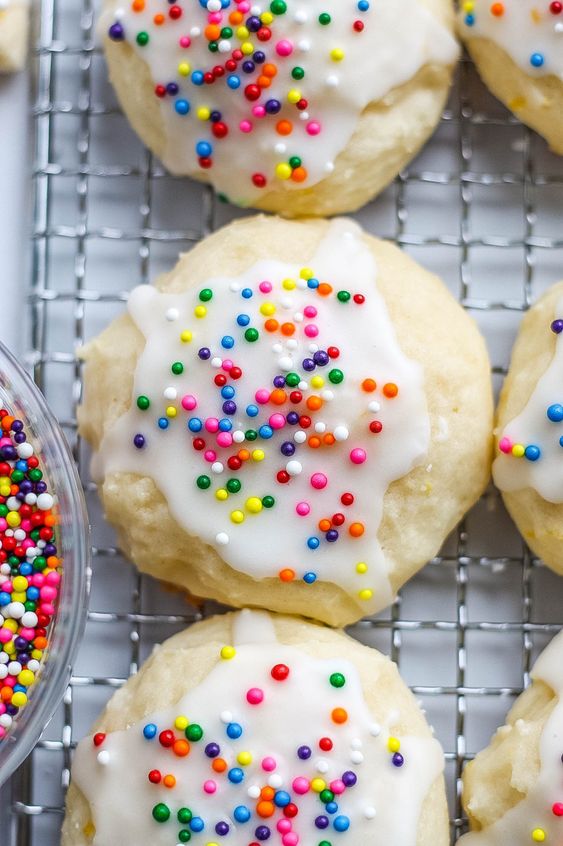 In your mixing bowl, cream the butter and sugar together until light and fluffy.
Add the eggs, ricotta cheese and vanilla extract. Mix well until combined.
In another bowl, combine the dry ingredients: flour, baking powder and baking soda.
Add the flour mixture to the ricotta mixture and mix well.
Roll or scoop the dough into teaspoon sized balls. Place on a cookie sheet that's lined with parchment paper. Bake in a 350 degree preheated oven for 8 to 10 minutes or until lightly browned. Let the cookies cool for a few minutes before adding the glaze.
Combine the glaze ingredients together and beat until smooth. Dip the tops of the cookies into the glaze and set the cookies on a baking rack for the glaze to drip. Add the sprinkles immediately.