Christmas Cookies
Andes Mint Cookies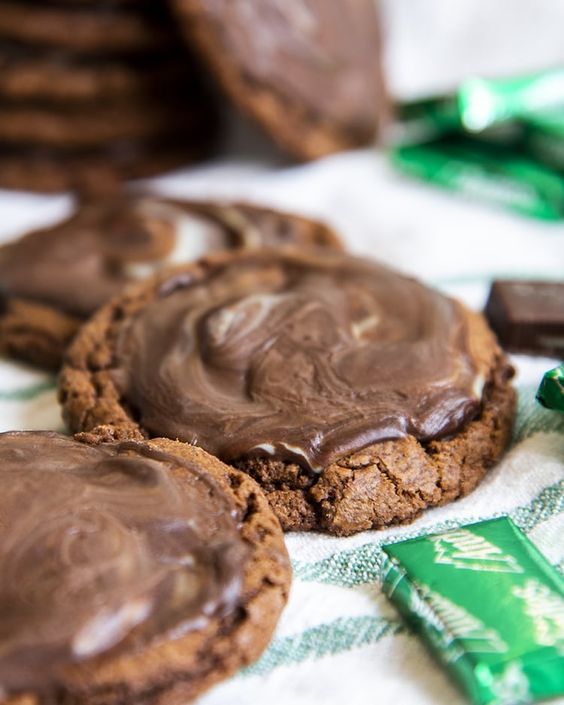 The easiest cookies you will make this year!
Ingredients For Andes Mint Cookies
1 boxdevil's food cake mix
1/2 coil
2eggs
1 pkgandes mints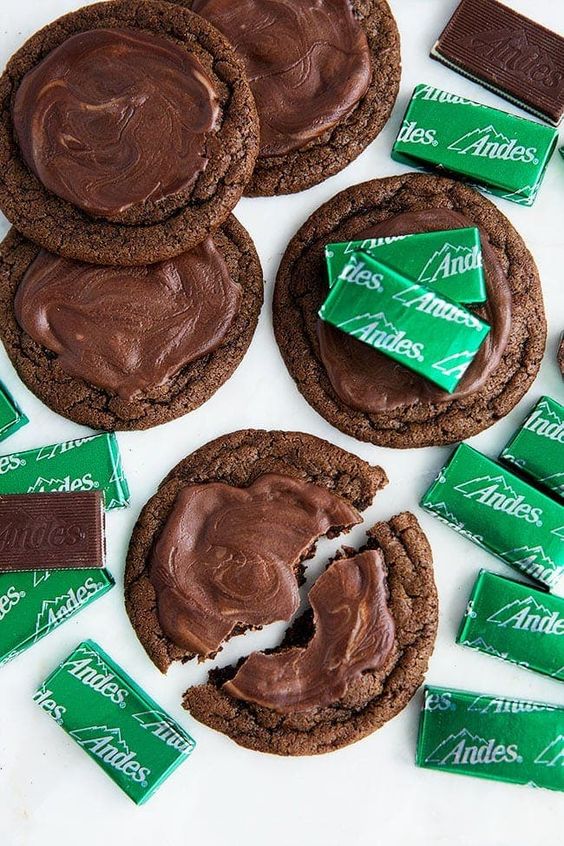 How To Make Andes Mint Cookies
1Mix cake mix, oil, and eggs together.
2Drop spoonful's of dough onto baking sheet.
3Bake at 350 degrees for 6-9 minutes.
4Take sheet out of oven and while the cookies are still very hot, place an Andes Mint on top of each cookie.
5In about 5 minutes, the mint will be melted. Take a spoon and smooth out each mint like frosting.