Christmas Cookies
Red Velvet Christmas Cookies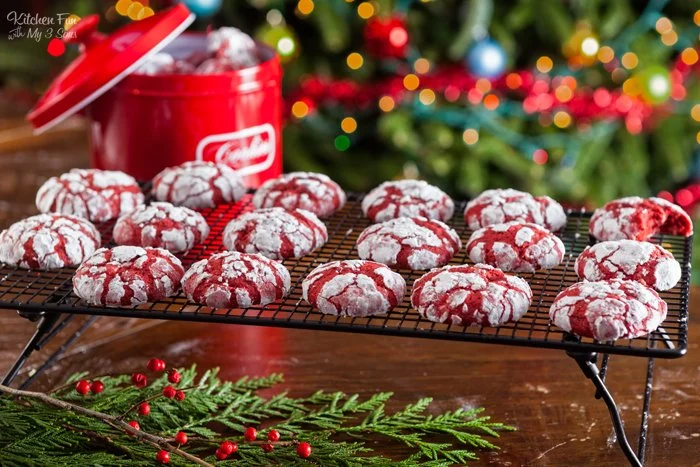 Have you ever made crinkle cookies before? If you haven't, let me explain. In summary, they are cookies that you roll into dough balls and then coat in powdered sugar. When they bake, they spread out and left looking cracked.
This type of cookie generally has a very soft and chewy texture. It's certainly a fan favorite for a lot of people.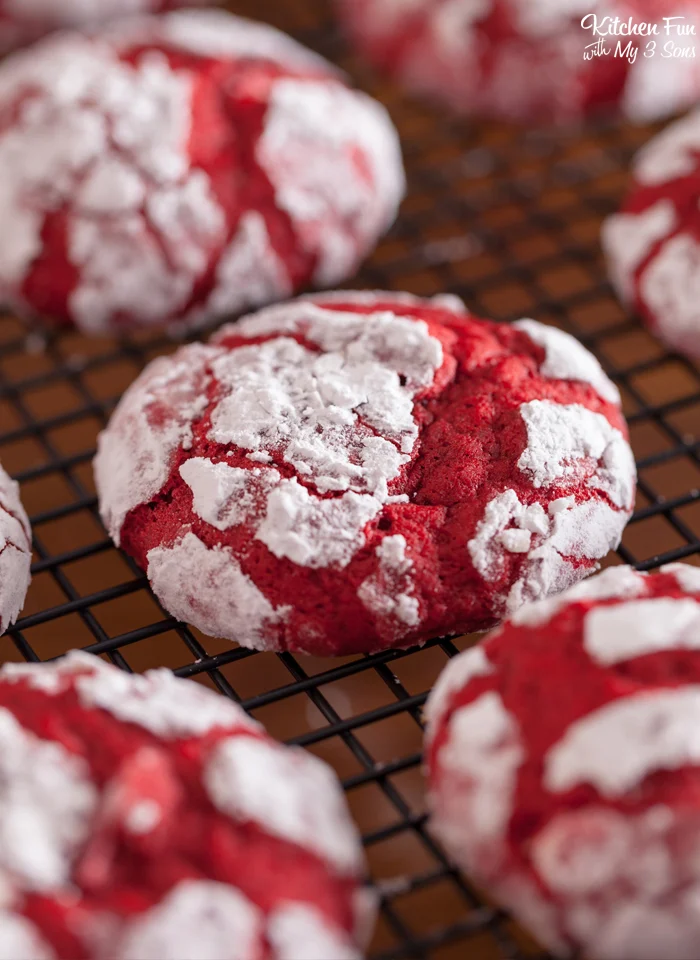 INGREDIENTS YOU WILL NEED
All Purpose Flour. Make sure not to use self-rising because that already has the baking powder and soda in it.
Unsweetened Cocoa Powder. We will add in the sweetness with sugar.
Baking Powder.
Baking Soda.
Salt.
Unsalted Butter. Salted butter will lead to a saltier tasting cookie.
Sugar.
Eggs.
Milk.
Vanilla.
Powdered Sugar.
Food coloring. This is what gives these cookie the red coloring.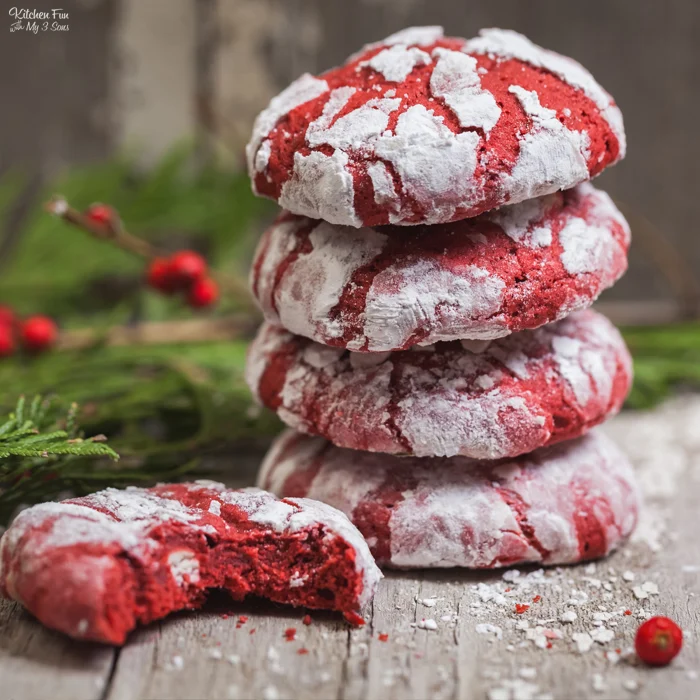 BEST RED VELVET CRINKLES COOKIES
Dry ingredients. Whisk these together in a small bowl.
Mix. Whip together the butter and sugar until it's nice and fluffy.
Add. Mix in one egg at a time to your butter mixture. Then, add in the milk, vanilla and food coloring.
Combine. Slowly add in the dry ingredients to your wet mixture.
Chill. Cover the dough and sit in the fridge to chill for about an hour.
Roll. Shape the cookies into balls and dip in powdered sugar.
Bake. Cook at 350 degrees for 13-15 minutes and then let sit for 5 minutes before removing from the pan.
You can save these cookies at room temperature in an airtight container once they have completely cooled.
Recipe by Kitchen Time with my Three Sons