Christmas Cookies!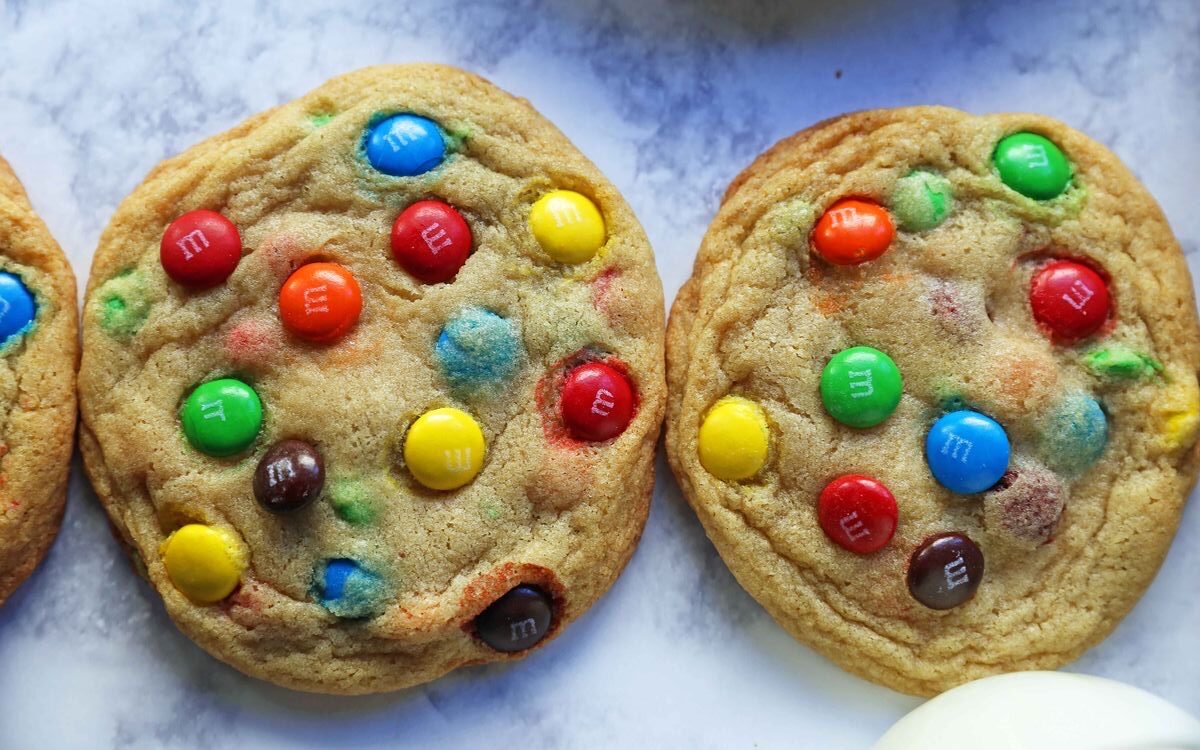 These M&M Cookies are soft and chewy with crispy edges and loads of chocolate chips and M&Ms! Perfect for any holiday or weekend baking project!
PREP TIME 10 MINUTES COOK TIME 8 MINUTES TOTAL TIME 18 MINUTES SERVINGS 24 COOKIES
Ingredients:
1 cup butter softened
¾ cup brown sugar
1 cup sugar
2 eggs
2 teaspoon vanilla
3 ½ cups flour
1 teaspoon baking soda
1/2 teaspoon baking powder
1 teaspoon salt
1 cup mini or regular sized m&ms
1 cup of chocolate chips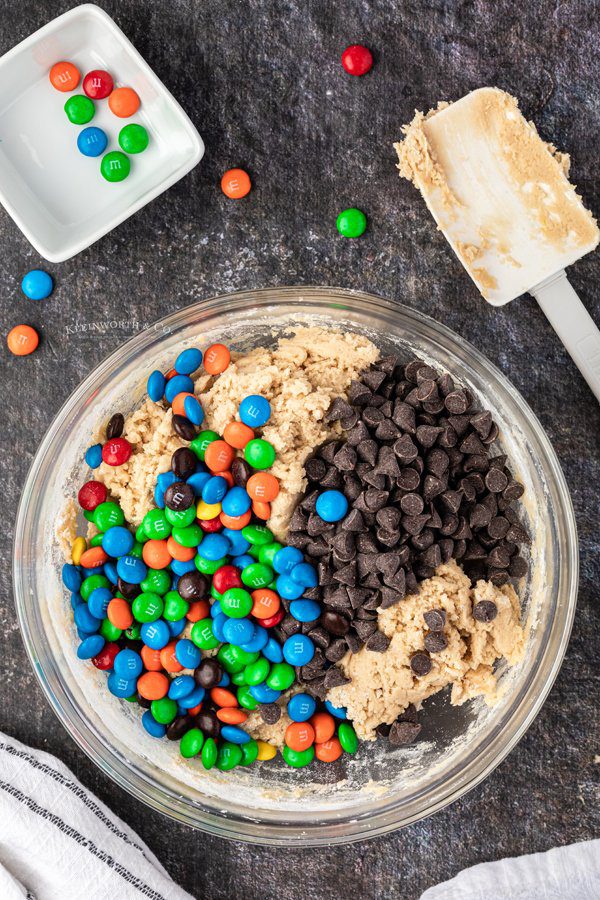 Preheat oven to 350 degrees and line two baking sheets with parchment paper (optional but recommended!)
In a medium sized mixing bowl cream together cream butter and sugars with an electric mixer.
Add eggs and vanilla and beat until fluffy.
Add in flour, baking soda, and salt and beat until combined.
Add the chocolate chips and M&M's and stir in by hand.
Using a 1 inch cookie scoop, scoop out the dough and drop onto prepared baking sheet. Bake for 8 minutes or until almost set through the center — they'll look a little glossy and that's okay.
Remove from oven and let cool several minutes before transferring to a cooling rack to cool.
The Cookies won't look quite done but the trick is not to over-bake so they stay chewy.